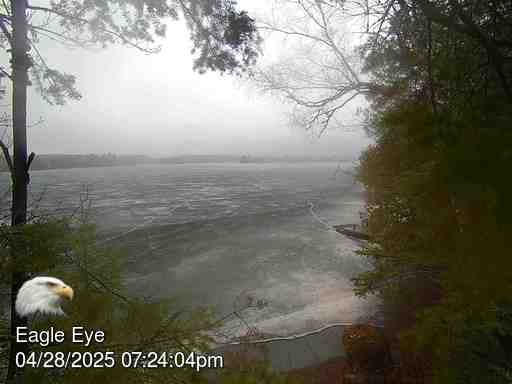 The "Ice-Out" Contest is over! Ice-out has been called!
Check HERE for more details!!
To view a larger picture of Eagle Eye, click HERE
For other webcam sites in the Midwest as well as a great site
for all your weather needs, check out
John Dee's Midwest Weather Page
www.123cam.com
"Award Winner!

"Eagle Eye" wins another AWARD!
"Check out these Eagle Eye sponsors!!"