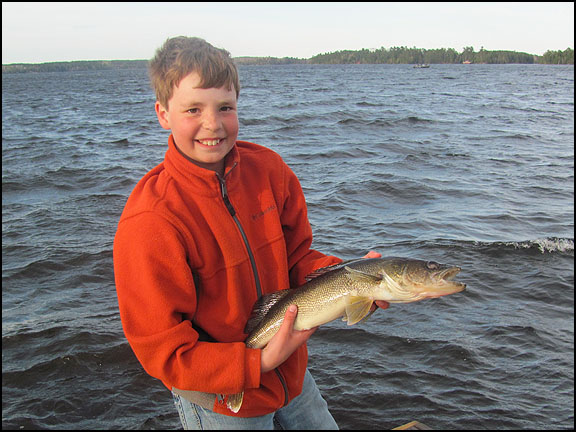 Will had GREAT luck off the dock Opening Day.
This one one was 25 1/2", and the one he caught before it (and before the camera was around) was "MUCH bigger"!
Will also caught Walleye of 18", 16" and 14" off the dock, and a 22" when out in the boat with Eric.
FANTASTIC OPENER!!! And all this AFTER the 43" Northern!