Brought to you by: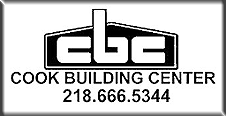 Check out their web site by clicking on the button above!
Does your deck need some work done? How about the porch?
Are your trees in need of serious trimming or removal?
Does your bathroom look like the "classic 50's"?
When's the last time you had a retrofit of the kitchen?
Then again, what about that addition or perhaps a whole new cabin?

These are the folks that can help. They're independent contractors
that have years of experience working on and around the lake.
They're local folks who've made a reputation for themselves --
and they're still doing it.

If you need any work done on your home or cabin, check them out.
Check out their references and find out for yourself
why they're still in business.

Then give them a call!

Stephen Bodri Construction


Ronald A. Johnson
Back To The
Lake Vermilion
Home Page