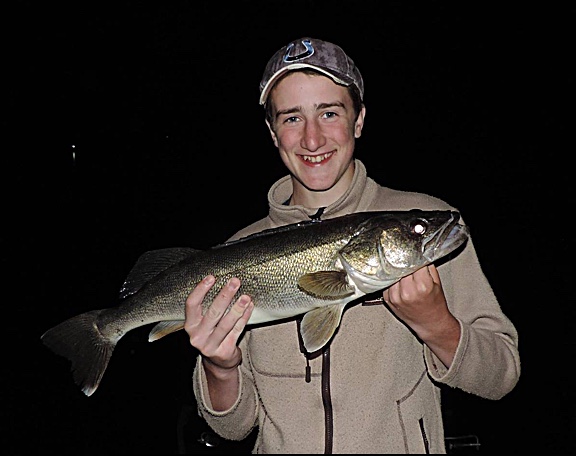 My names Jonah Switzer, and heres my big fish story. Summer of 2015, first week of June I came
up with my best friend and his family to Vermilion Dam Lodge, from Lafayette,IN for a week of
some amazing fishing. While I had a fantastic week of fishing, this was definitely the highlight of
the week. It was pitch black outside at 11 pm exactly when my line felt like it hit a log
that started moving. We turned all our flashlights on and as soon as the fish reached the surface, I
couldn't hold my excitement! This was the biggest fish I have ever caught! It turned out to be a
27 inch, 9 pound Walleye that we released to be caught again. You can see my excitement in the
photo as this was not only the biggest walleye i've ever caught, it was the biggest fish i have ever
caught. Lake Vermilion will forever be in my heart because of this once in a lifetime experience.

Thanks for your awesome website as I am almost on it everyday!