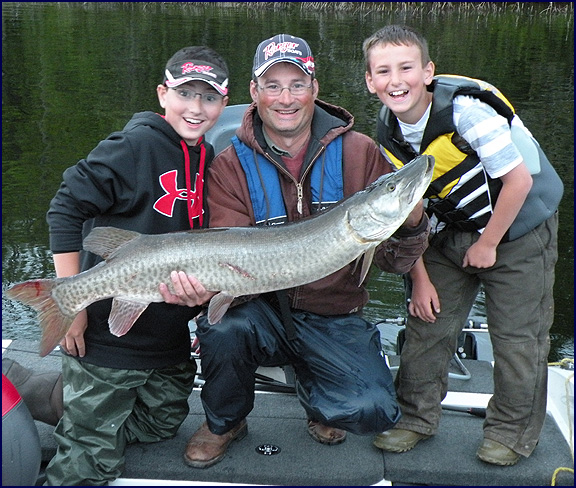 My best friend and his family went fishing two years ago on Lake Vermilion and his brother got a humongous fish.
He was fishing for Walleye with a Pink 6 inch X Rap when this monster 49 inch Muskie got on.
He was only 9 at the time and is now obsessed with Muskies.
I'm coming with them this summer to try to catch my first Muskie.
Clayton Stover (on the right) caught this Muskie.
He was a guest at Vermilion Dam Lodge on the north end of the lake.